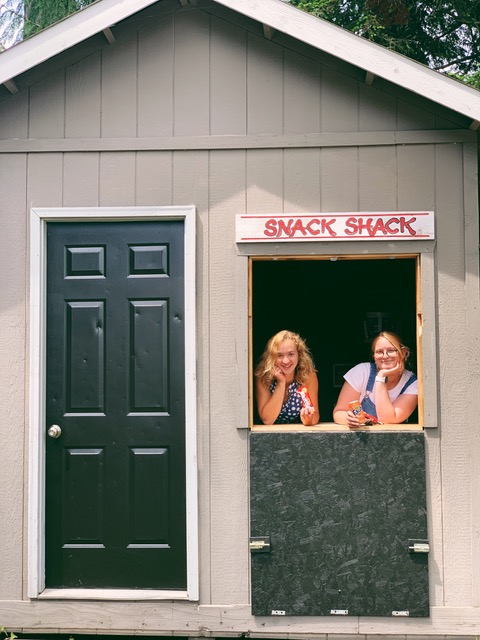 General Info:
The Snack Shack is where Lake Retreat sells chips, drinks, ice cream and candy during the summer season.
Details:
The Snack Shack will be open during your assigned waterfront time.

All food and beverage items will cost:   $1, $2, $3, $4 or $5

Items sold may include allergens such as peanuts.
Accepted Payment Methods:
Cash      Card     Apple Pay
Location: 
Next to the Dining Hall