General Info:
Johnson lodge is one of Lake Retreat's original lodges-located on the lake, nearest to dining and waterfront activities.
It has a total of 42 beds with potential overflow for up to 60 guests.
Johnson Lodge's meeting space can hold up to 60 guests. Its lower meeting room can seat about 25 guests.
The upper and main floor of Johnson have smaller rooms sleeping 2-4 guests and have common restrooms on the main floor. The lower floor of Johnson has slightly larger rooms, sleeping 8 or 10 guests each, and have private restrooms. This lodge is popular with groups of youth and adults.
This building has heat, but does not have A/C. Please plan accordingly.
Technology Set Up:
Small, Portable Sound System - One Speaker, Two Channels
Power Cable
One Microphone
One Microphone Cable
One large Screen TV (HDMI)
This lodge is best for an acoustic set up
Please Plan to Bring:
Laptop/device with connector
Instruments/other desired equipment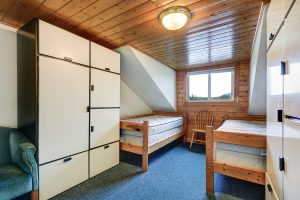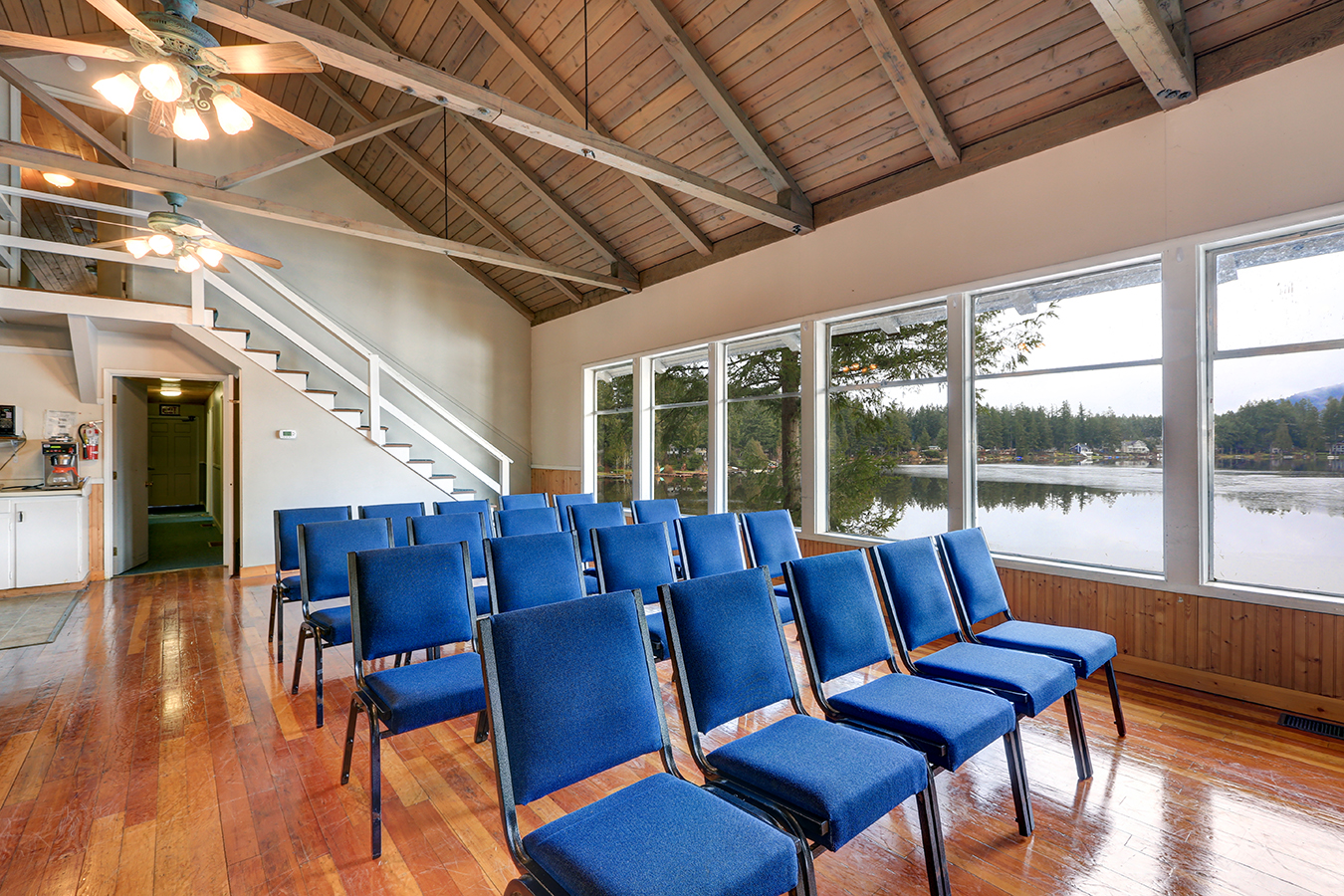 Types of Groups
Adult Retreats
Leadership Retreats
Men's Camps
Women's Camps
Youth Retreats
Features
Occupancy: 42 (Plus 18 with overflow)
Meeting Room Capacity: 40-60
Refrigerator/Microwave
Coffee Bar
Click on the photos below to learn more about lodging.